Glass City Community Solar has started a dialog with the community about the importance of funding and having solar arrays in this community. We propose one or more initial arrays to be funded by the broad community to be placed on a building that consumes electricity and which agrees to buy some of its electricity from the solar array owned by GCCS or some other 501(c)3 and the 25 year income stream is used to fund other solar arrays for LMI people or other activities chosen by the community. This model is pretty simple and not particularly original. The power of the idea is in the specific  projects it launches.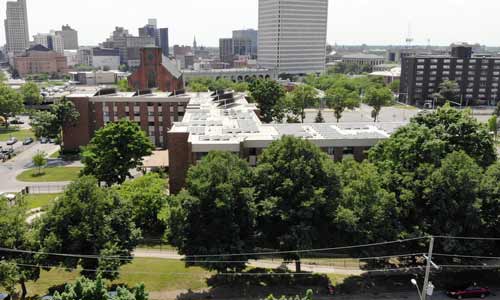 Madonna Homes was GCCS's first installation of Solar PV on Section 8 rooftop space. The project boast 50.33kW of capacity and served 150 families.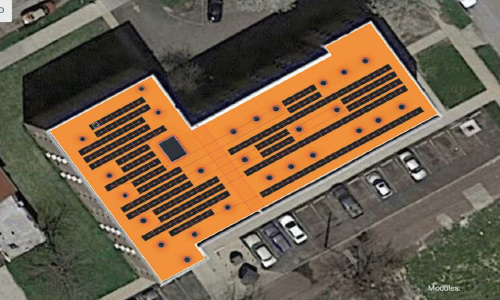 50 KW solar array serving 50 unit apartment building.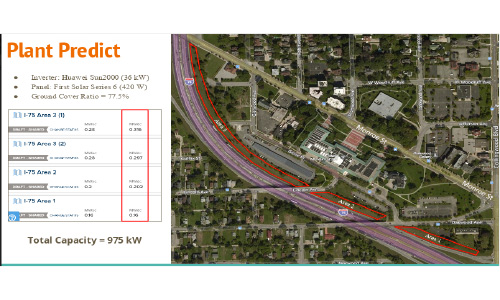 1MW system to be placed adjacent to the Museum.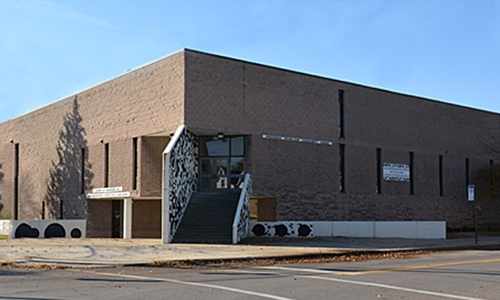 The Junction Neighborhood
50KW array on the roof of the Frederick Douglas Center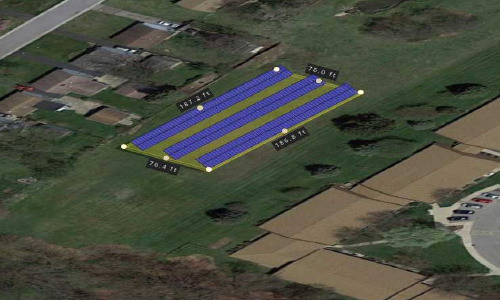 Hope Manor and the Toledo Clinic
100KW array adjacent to and feeding electricity into Hope Manor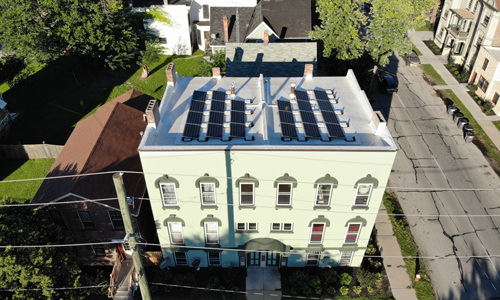 The Heritage Village Apartments